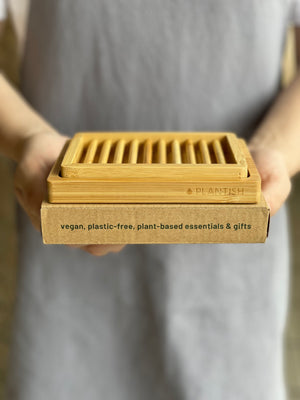 Plantish Future Wholesale
Eco-Friendly Wholesale products
Our eco-friendly business aims to provide a more sustainable zero-waste solution for our customers and yours.
At Plantish, we believe that even the smallest changes have the biggest impacts. We are here to help as a retailer, and a wholesale distributer. You can rely on us to be your environmentally conscious supplier!
Take your time to view all the eco-friendly products we have in store and don't miss out.
50% OFF ALL PRODUCTS
1 - 3 DAYS DISPATCH
OVER 100 PRODUCTS
OVER 1000 RETAIL PARTNERS
Products with Impact
Plantish
Curious about our wholesale process? Here are a few helpful details you might want to read on:

1) Our minimum order amount to be eligible to purchase is CAD$100
2) The wholesale price is 50% off retail pricing with some sets not available for wholesale or at a different price
3) You will be able to use our product and lifestyle photos if you buy directly from us
4) We offer exclusive discounts on our website periodically
Register Now